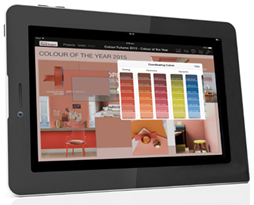 Interactive canvas
Colours, images and notes all in one board
Choose colour chips by browsing the Dulux Trade Colour Palette, or select your own colours, and incorporate them into your scheme alongside imagery and notes using our interactive canvas. Order A8 colour chips for delivery direct to you.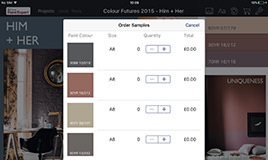 Free colour samples
Easily add the colours in your moodboard
to basket and get the A8 colour chips sent free; allowing you to confirm colours or compare with fabric etc.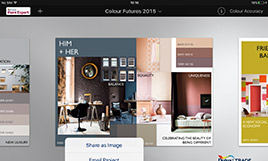 Share easily
Export, email, share or save to show your client.
Share your concept boards with clients and colleagues.